WORKING IN A NEIGHBORHOOD NEAR YOU
Whether it is a simple patio or a fully involved home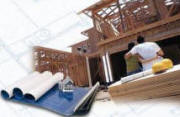 renovation, we have the ability and skills to design and develop any project imaginable. Allow us to show you how our years of experience can work for you. Our contractors and Tradesman work independently, Under their own contracts have their own license and insurance and responsible for their area of expertise.
Worry-free From Start to Finish......And Beyond...Contact us for FREE ESTIMATES
Spend your money
If you are going to spend your money on any size job you should spend at least 10 minutes to investigate and see what we can do for you.
NO DOUBTS * NO QUESTIONS * NO UNCERTAINTY
As Contractors, Builders and Master Tradesmen. We offer, Remodeling and Custom Building, Outdoor Spaces, In-ground Pool Services So, if you've been thinking of creating a spa-worthy master bathroom, or you want to give your outdoor space a fresh update.
These types of home improvements add both value and enjoyment to your home. But, We completely understand that everyone wants to stay within a budget these days. After all, home improvements are well worth the cost, but they certainly aren't free...Contact us and we'll do the job right the first time, every time.