Pour/Lay Install Stamped Stained Concrete Driveway/Patio Floor Cost | Around Pools Overlay Colored Cement Company Garage Floors Repair Old New Contractors Replace Concretes Free Quote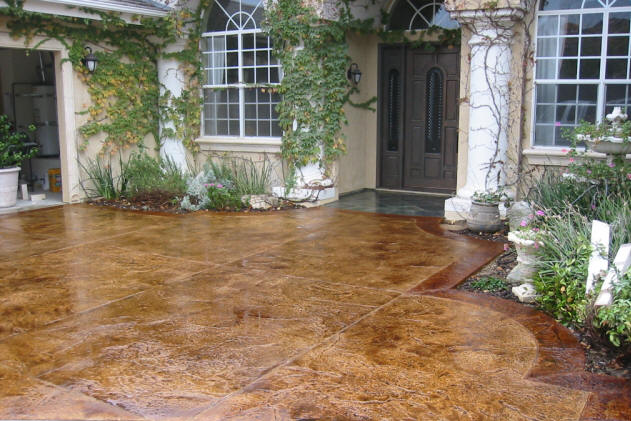 We are experts in concrete finishing. Driveways
Do you have an old, rut filled driveway? Give your vehicle a break by replacing or repairing your concrete driveway! Our trained professionals at Designer Properties will even come to your home and give you a free estimate. Don't you owe it to yourself to have a quality driveway that will last for years to come? Curb Appeal, you don't usually hear this term unless a realtor tells you that you need more of it to sell your house. Concrete Contractors Cement Patios and driveways slabs poured concrete patio contractors Concrete Contractors, Concrete Services, Your complete concrete specialty company. When you have construction that calls for the services of a contractor, consider Designer Properties. We specialize in all aspects of concrete construction from commercial, slip-forming, gang forming, tilt-up construction, poured walls, footings, foundations, site concrete, residential poured wall basements, decorative concrete, driveways stamping or acid staining.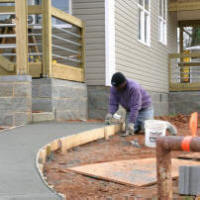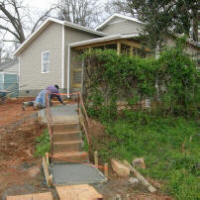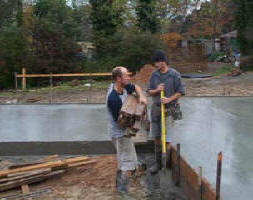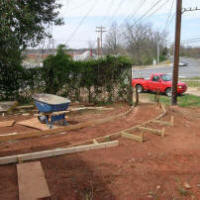 Driveways that have good foundations and no other problem areas we would recommend an overlay/resurfacing or adding a stamped pattern such as cobblestone or flagstone to the concrete overlay. We can also provide a driveway extension, turn around, or parking pad to meet your needs. Once the concrete has cured, you are going to want to protect it. Ask us about our maintenance plans for sealing, cleaning, and painting your new paved driveway. We endeavor everyday to do exactly what we say we are going to do. Your driveway appearance from the street plays an important role in the how your house is perceived by others in your community, family and circle of friends. and has some of the most beautiful homes in their states. We, concrete contactor specialists, look for what will accentuate your home's best attributes.
Water drains Properly Every driveway should be unique and reflect your desires of what you find appealing to accent your home. In order to replace concrete, it must be broken up and removed by hauling it away. We will inspect the base or foundation of the driveway. Designer Properties 's finishers check to ensure that water drains properly, that there is enough fill for a good foundation and that there aren't any roots from nearby trees that could cause the new concrete to crack. If the dirt under the concrete isn't solid enough, it could cause problems with the new concrete such as cracking or settling. Once that "prep" work has been completed, it's time for the form boards to be put into place to hold the wet concrete while it cures.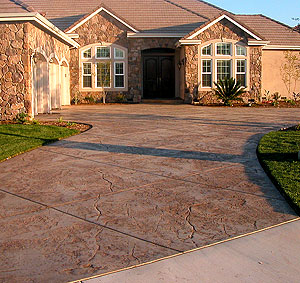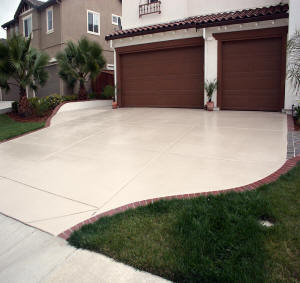 Temperature of the Day Before the concrete is completely cured it needs to be finished. This is done by smoothing the surface and creating contraction joints. Depending on the temperature of the day, the time it takes for concrete to cure will differ. Colder temperatures cause concrete to cure longer. There are other solutions for damaged concrete such as resurfacing, overlay pavers, and adding a stamped design. Depending on the cause of the damage, it will play a part in determining which process is best for your driveway. The best way to know how to determine this would be to give us a call and we will come to your home to give you a free estimate. Designer Properties , is available for your custom, residential concrete project. We are here providing expert opinions and high-quality work. We will listen to your ideas and offer the best solutions for your project. Our team is highly trained and qualified to provide you with the best services at the best prices.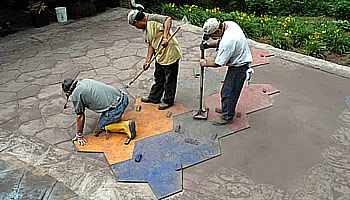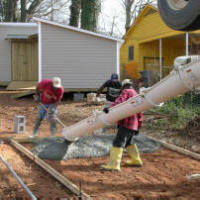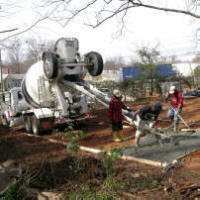 Walkways We are experts in concrete finishing. Walkways Your concrete walkway could be considered part of your identity. At Designer Properties, we know the importance of the appearance to the front of your home and how it looks from the street. Your stone, flagstone, or brick walkway is the last thing your guests will see before walking into your home. This is when your guests will have a first glimpse of what to expect to see. Our concrete finishers/installers take great care to make sure that your "front door guests" give you a compliment on your impressive home improvement. After all, you never get another chance to make a first impression. As concrete contractors, we take the time to discuss with you your plans on layout/design, materials such as the type of stone, stamps or color to be used with the concrete and possible solutions for any problematic areas. All preparations weather it is installing the form boards, designing stepping stones or laying gravel for a good foundation under the concrete are completed and inspected with you before the concrete truck arrives. As contractors, we know the importance of getting the 'prep' work done right the first time before the concrete is poured because is no second chance. The installation process of a concrete stamped pattern walkway will have a flawless finish. Does it matter what the grade is of your walkway? Yes, the grade of your concrete will determine if rain water puddles or runs toward the house. For more information on water problems.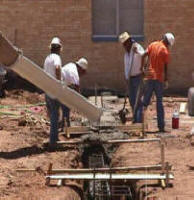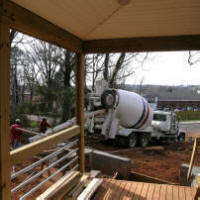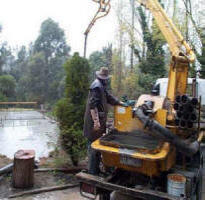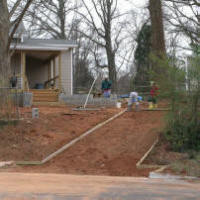 Water problems are very common in many homes in the Area. The most common places for these problems to develop are in basements and crawlspaces. The experts suggest 10% of homes will develop these problems this year. Most of these problems occur because of water pressure that builds up on the floor, foundation, and walls and eventually forces its way into the house through cracks or joints. These problems can be the effect of many different things, such as: poor grading, defective gutters, and high water tables. Fortunately, there is a way to get rid of these problems. Paint-on sealers may help on some of these damp spots but will never permanently fix the initial problem. The only way to permanently and correctly fix them is to install a drainage system.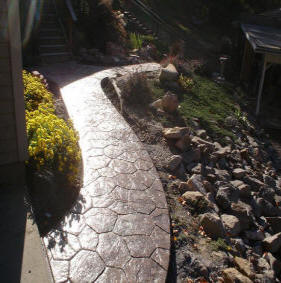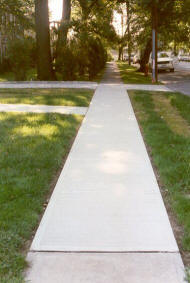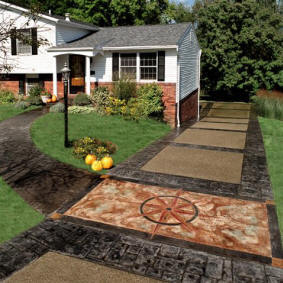 Designer Properties can install drainage systems around the foundation; this removes the water that causes pressure around the walls or floor. Since no two houses are exactly the same, the drainage system will be specifically designed for your home. Most system installations involve sealing off the living area, digging down beside the wall at the basement floor, installing the system, and replacing the torn up sections of the floor. You shouldn't have to deal with a leaky basement or crawlspace. At Designer Properties we solve water problems and we'll make sure your project is done right the first time. Many contractors install concrete improperly so that rainwater runs toward the structure or home. The most important objective of a concrete contractor is proper rainwater management. No matter how beautiful the finish of the driveway if every time it rains your garage fills up with water you know you have an improperly poured concrete driveway, walkway or patio. At Designer Properties , we solve water problems, we don't create them. Call us today for your free estimate.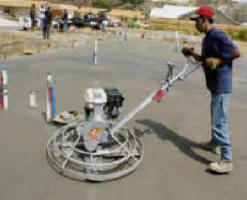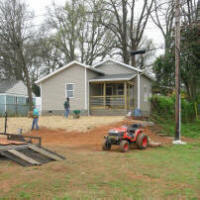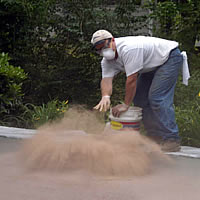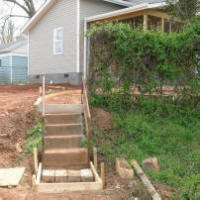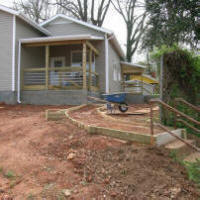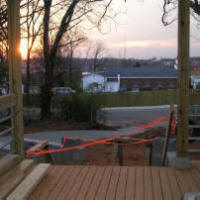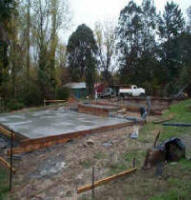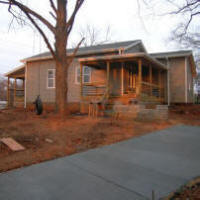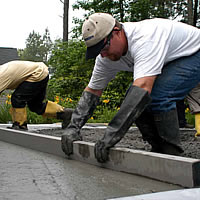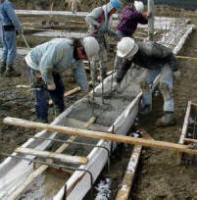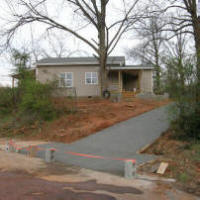 Do you really want to wait to have a complete stranger tell you that you have an ugly concrete driveway? At Designer Properties , we care about the appearance of your driveway. However, just because it may be unsightly doesn't mean that it has structure integrity. We, as a concrete contractor specialist, will inspect the driveway for durability and quality. If we find that the driveway doesn't hold up to our high standards, we will recommend a replacement of the old concrete.